Booking your Nagano ski school lessons is super easy!
Here you can book ski school lessons in Nozawa Onsen, Myoko Kogen and Yuzawa
Nagano Ski School
Need Nagano ski school, ski lessons or snowshoe while you are in the the Nagano resorts? Please fill in the booking form below and we will get back to you with a confirmation a.s.a.p. No matter how young or old, new or experienced, we can help arrange a variety of packages to suit any needs. If you're coming to Nagano with the intention of learning how to ski, then you'll find there are plenty of local ski schools willing to help you out.
Nozawa Onsen backcountry tours info here!
Myoko Kogen backcountry tours info here!
Prices
Nagano ski lessons: What to bring

Book your ski and snowboard lessons in Nagano via the form below
Nozawa Onsen Snowshoe Tours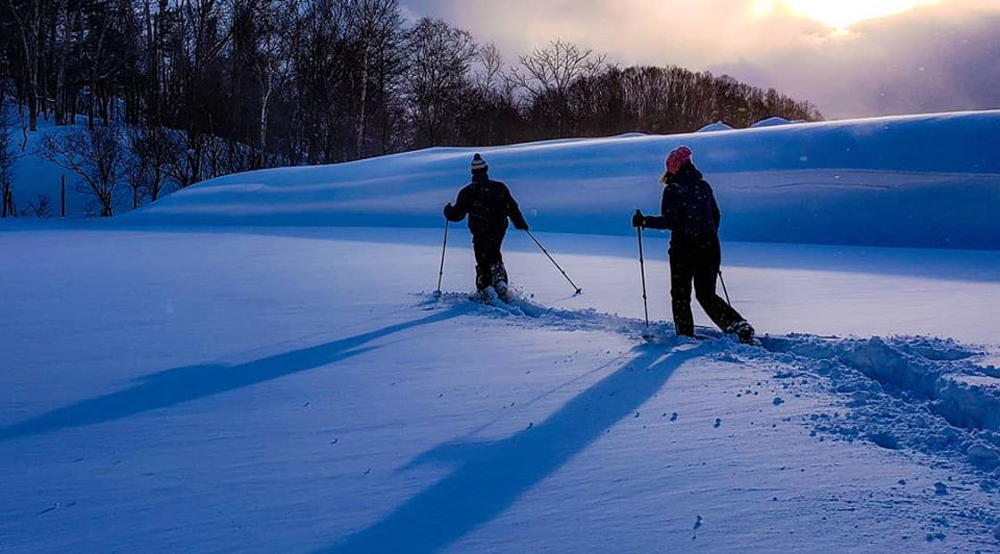 Introducing Nozawa Onsen Snowshoe Tours. Have you ever wanted to move silently through the forests and snowfields in the stillness of winter? With snowshoe trekking, you will discover a completely new side of Nozawa's rich natural world where you can learn about the history of the area, plus local flora and fauna. Snowshoeing in Nozawa opens up ordinarily inaccessible snowy slopes and forests. There are tours to suit all fitness levels and abilities.
Nozawa Onsen snowshoe tour: Prices

Nozawa Onsen snowshoe tour: What to bring

Booking Form: Ski School and Snowshoe Tours
Please note: If you are renting skis the rental shop might be busy on the day, so please arrive at least 60-90 minutes in advance. Sorry, but if you are late for the lessons, the lesson time will not be extended.
To make your Nagano Ski School or Nagano Snowshoe Tour booking, choose your area and resort. Click 'Next' and then choose your service. Follow the prompts from there.
Bookings open September 1st
If the form above is not working try to use the booking form at this alternative site.
.