Are you wanting a ski transfer for Nagano or to send your luggage to the Nagano ski resorts? The Japanese domestic delivery service (takkyubin) is a great option that will transport your luggage and skis across Japan – to/from the airport or between resorts and hotels. You will be able to leisurely pick-up your gear a couple of days later at your next accommodation anywhere in Japan stress-free with travel far less painful. There are a few companies available, but none more visible or widely used than Yamato. Wherever you go – from a 7-11 convenience store in downtown Tokyo to a backwoods campsite – there's a solid chance you'll see a vehicle with the black cat logo picking-up or delivering something.
Looking for the Nagano Resort Shuttle from Tokyo? Go here!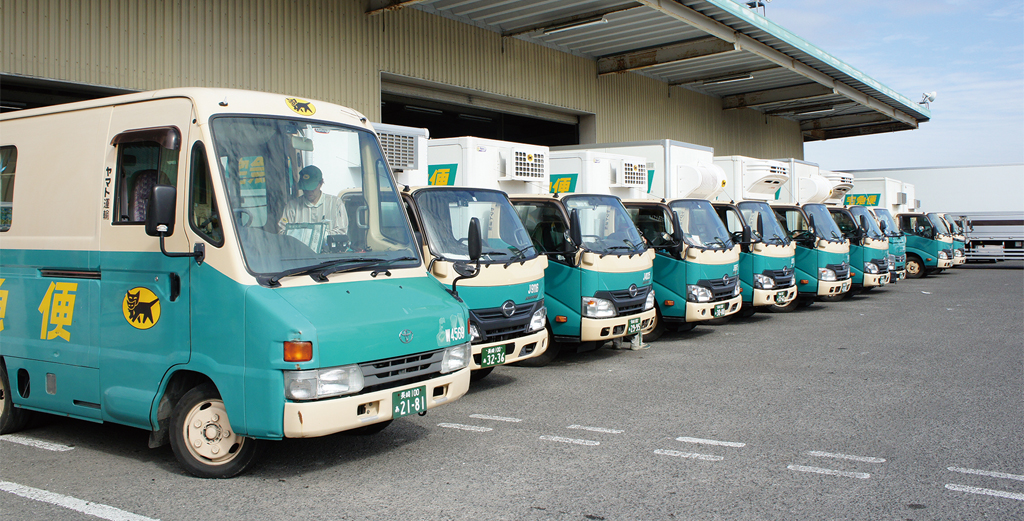 Luggage Transfer & Courier Service Nagano
Luggage service to Nagano Ski Resorts
Japan has a well-developed courier service, commonly known as takkyubin. Luggage, including skis and snowboards, can be delivered anywhere in Japan, usually overnight or no more than 48 hours. The courier companies operate out of Narita Airport (and most others), so you can send your luggage as soon as you pass through customs before travelling from Tokyo or the Tokyo airports to the Nagano ski resorts or Myoko. Look for the many service counters that are usually sited at the end of the departure lounge (for collection) or arrivals hall (for sending). Many convenience stores also handle takkyubin service. The company's name is Yamato Transport and symbolised by a black cat logo. You can book online here or ask at your hotel reception when returning.

The cost depends on the destination but is usually around 2,000 – 2,500 yen. The service is safe and reliable, and highly recommended. It allows guests to travel to their destination without having to try to negotiate luggage up and down stairs and in crowded train stations.
Taking skis on Nagano shinkansen
There are some restrictions on taking luggage for some shinkansen (bullet train) routes, but in practice these trains are designed with quite a lot less luggage space than most other train services. Nonetheless, all trains in Japan have very limited luggage space; overhead storage and a small luggage shelf at either end of the carriage are standard on all trains.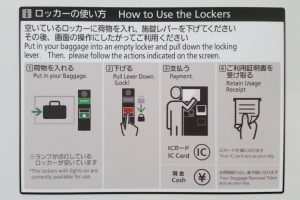 The larger train stations in Japan have escalators, but smaller ones usually do not. There are also no luggage trolleys available at train stations. Suitcases and bags can be stored in lockers at the larger city stations (usually 300-500 yen per piece of medium size luggage). Here are some of the lockers sizes FYI.
Nagano Station ski lockers
In Nagano Station there are some storage lockers for skis and snowboards but it is hard to find these at other stations in the area. These lockers are located on the upper concourse just opposite and left as you come out of the shinkansen (bullet train) ticket gate. There are also some smaller lockers at the bottom of the stairs on the street level of the west (Zenkoji) exit. The largest ones cost 700 yen for the day. Click on the picture (right) for more details.
Nagano Station luggage storage
Yamato also has a service centre at Midori Centre in Nagano Station (2F). This can be used for sending your skis or luggage. They will also accept same day luggage and ski storage. See here for location and further details.
The Tokyo Station luggage storage service is able to store skis and snowboards temporarily (until 8.30pm).
Ski Transfer Nagano
Important points to remember about your Nagano Ski Transfer
Check the ski/snowboard forwarding FAQ here.
When sending luggage to the airport, sufficient time must be given to guarantee your luggage arrives on time. It's best to ask your lodge/hotel owner to try and organise it a couple of days before you leave town. They will be able to ring the takkyubin service and get an exact pickup and dropoff time. Luggage and ski gear sent from Shiga Kogen, Madarao Kogen, Myoko/Akakura, Hakuba and Nozawa Onsen to Narita Airport requires it to be sent two days before departure, sometimes longer if there is a weather event happening. Luggage will be stored up until the date of your departure and this information is specified on the luggage tag before it is sent. The luggage will be held by the luggage courier company at the airport and must be collected from there and then checked in to the flight departure counter by the owner of the luggage. Luggage cannot be stored at the airport if customers have onward flights and are wishing to collect luggage on their return flight home via Japan.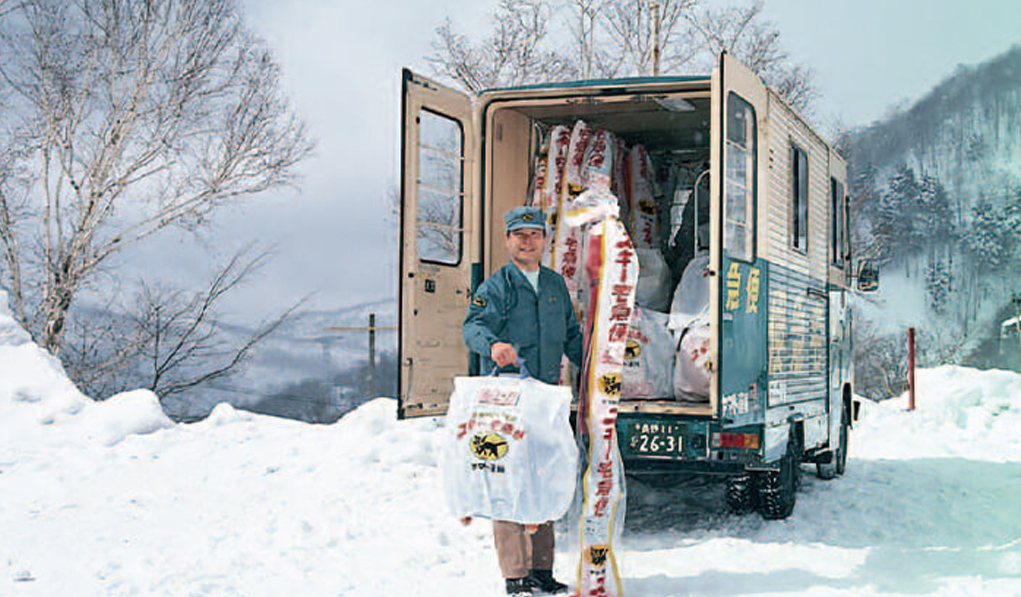 Tags: Courier Service, Luggage service to Nagano Ski Resorts, Luggage Transfer, Nagano Station ski lockers, Ski Transfer Nagano, Taking skis on Nagano shinkansen, Nagano Station ski lockers, Nagano Station luggage storage