Shiga Kogen Ski Resort is Japan's largest ski resort, nestled in the heart of the Joshinetsu National Park in Nagano, Japan. Famous for its grand scale, ranging ski terrain, amazing panoramic views, and powder quality snow, Shiga Kogen is the ultimate destination for the keen skier and snowboarder who is in search of the best powder snow.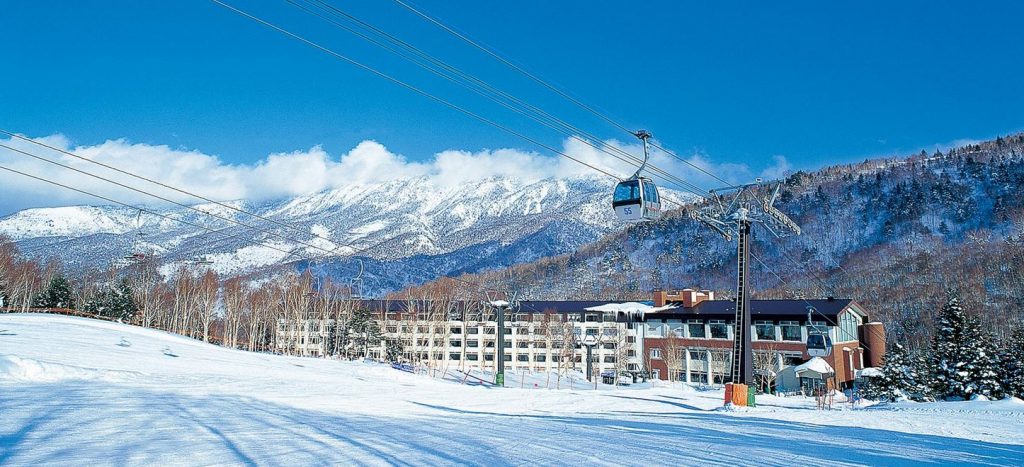 Shiga Kogen Ski Resort
The largest ski resort in Japan
As a host of 1998 Nagano Winter Olympic Giant Slalom and Paralympic events, there is no denying that Shiga Kogen is a world class winter sports area. Consisting of 21 ski fields and about 70 lifts, gondolas, ropeways and tows, Shiga Kogen is by far the largest ski resort in Japan. With merely one IC lift pass, all 21 interlinked ski fields beckon, offering you with the largest winter playground imaginable. Spend days attempting to cover the entire expanse that is the Shiga Kogen resort.
Shiga Kogen is the biggest ski area in Japan, and it has 18 connected ski resorts. The ski areas stretch across in size from a height of 1340m to 2307m with 51 lifts and gondolas. All of the Shiga Kogen ski areas are functionally connected by a shuttle bus service. Given its altitude there is a long season covering the period from the middle/end of November to the near the end of May. This area is also popular for Snow Monkey watching.
Shiga Kogen Webcam
Shiga Kogen Ski Resort Accommodation
Check here for more Shiga Kogen accommodation & hotels
Shiga Kogen Weather
See our Shiga Kogen Snow Report here!
7 Day Outlook (from Meteoblue)
Getting to Shiga Kogen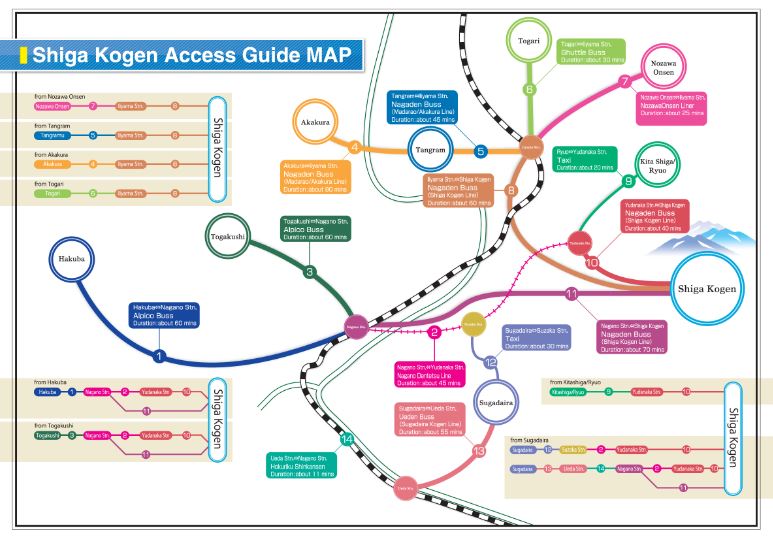 Shiga Kogen Maps

Want to know which Shiga Kogen ski lifts are open right now? Click here to see!

View resort information for Shiga Kogen, Japan in a larger map
Tags: Japan's largest ski resort, shigakogen.info