Looking for Shiga Kogen accommodation? Shiga Kogen offers dozens of ryokan, pensions, ski lodges, hostels and Shigakogen Hotels. These range from those with the most basic of facilities to luxurious, from Japanese style to faux-European. So there will always be a number of places to stay in Shiga-Kogen to suit both your style and budget.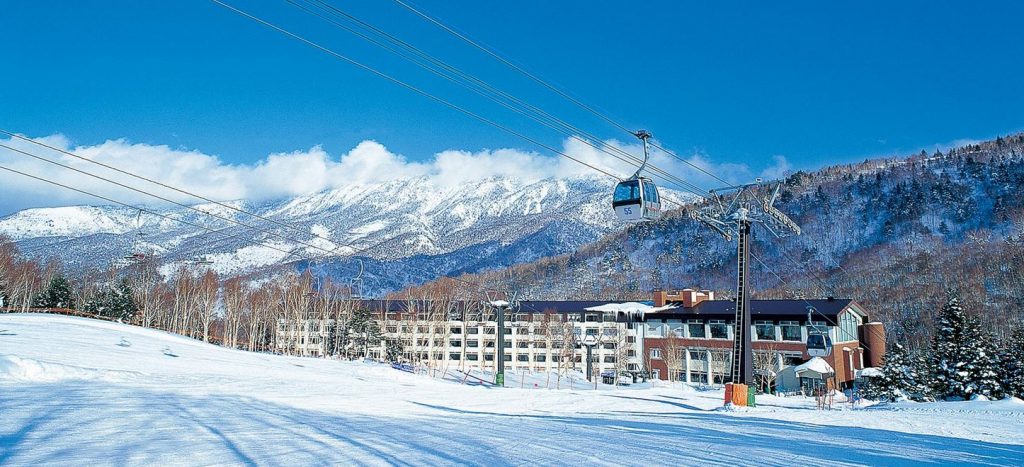 Shiga Kogen Accommodation | ShigaKogen Hotels
The largest range of ShigaKogen Hotels and Shiga Kogen Accommodation available!
Shiga Kogen is an interesting ski resort in terms of its unique layout. Shiga Kogen is a collection of twenty one ski areas situated all over the Shiga Highlands, making it Japan's largest and most popular ski area with a long winding road weaves through all of these resorts. Rather then having a large central village area, most hotels tend to cater to all of their guests needs in a typical Japanese package style with breakfast, dinner, hot springs and some form of entertainment. Maybe even a convenience store and ski rentals. The Ichinose area would be the closest approximation to a village with several hotels and a smattering of restaurants.
A degree of English is spoken by some of the staff at some Shiga Kogen accommodation, although as a general rule, English is not widely spoken. Being a very non-westernised ski resort area there is really nothing in the way of self-contained accommodation. For this style you can find a good range of self-contained accommodation in Hakuba.
What are you waiting for? Check for ShigaKogen Hotels availability now! Each ShigaKogen Hotel has its own hotel map (see below) so you can see exactly where the property you are booking lies in relation to local transport, resorts and services.
Still can't find what you want? Send us a accommodation request or ask a question.
Accommodation & Hotel Map
Shiga Kogen Japan
Enter your dates to see availability
How to choose your Shiga Kogen Accommodation
An important thing to think about when booking your stay in Shiga Kogen is, "What style of room do we want?". There are large number of Shiga Kogen resort hotels with completely Western-style rooms, often with ensuite. These include the popular Chalet Shiga and OkuShiga Kogen Hotel. In addition to these, a number of Shiga Kogen hotels including Hotel Ichinose and Astoria also offer "Japanese/Western-style rooms" which include a tatami-matted area and traditional feel while also providing Western-style beds as opposed to futon. Or they may have a western style sleeping space with adjoining tatami mat areas. Some places to stay in Shiga Kogen, like Aspen Shiga and Diamond Shiga will offer a choice of room styles.
If you really want to experience Japan you may choose to stay in a ryokan (or traditional inn) such as Shirakaboso. The standard guest rooms of a ryokan are invariably floored with tatami (traditional floor mats made from bamboo straw), an austere yet meaningful layout often separated by sliding shoji doors and augmented by traditionally Japanese flourishes like ikebana flower arrangements and hanging calligraphy. Guests usually sleep on soft, fluffy futon which are stored during the day and laid out only in the evening before going to bed. If staying down the hill around the Snow Monkeys or Shibu Onsen you will find many fine ryokan examples such as Senjukaku or the popular Biyu no Yado.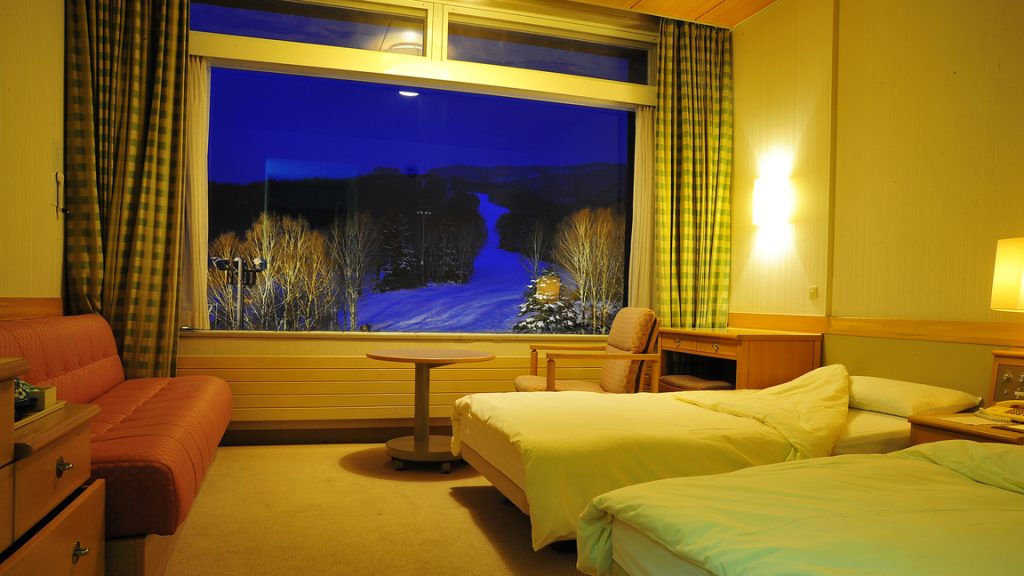 Book Shigakogen Hotels & Shiga Kogen Accommodation now!
Don't waste your time sorting through other sites that offer only a handful of ShigaKogen Hotels, then make you wait while they check availability. Save time and effort – check availability and book your ShigaKogen Hotels online and instantly. It's all secure too and backed by some of the largest accommodation providers. We can offer Shiga Kogen Hotels in all of the resort areas too.